I would like to invite everyone to check out MG Precision Arms LTD; a local Ohio based company I have started with a close friend. We offer the latest technology in Titanium Nitride coatings and refinishing as well as other customizing services.
For those not familiar with Titanium Nitride it is unique in terms of firearm finishes as it not only gives a custom look to your firearm it also adds durability and reduces the friction on the coated part. This allows you to run your firearm with less oil/lube, vastly increases the durability, and makes cleaning much easier. Another plus with Titanium Nitride is the average coating only adds 3 micrometers of material, so it will not change the function of your firearm only enhance the look of it. It is applied in a cathodic arc chamber which ensures a uniform coating. This is the same coating that is used by high speed cutting tools to give you an idea of its strength.
MG Precision Arms LTD separates our business by offering not only one finish option, but 4. We also pride ourselves on a quick turn around. We understand that most will be using these coatings on firearms they rely on, and we do everything we can to return your part as fast as possible. While other companies offer 4-6 week returns, we have a 2-3 week turn around, and often return parts even quicker. If you are looking for the most durable coating with plenty of finish options, a good price and fast turnaround MG Precision Arms LTD is the company to use.
Pricing for the Titanium Nitride is shown below. Please note that also included in the pricing is cleaning and blasting which occurs prior to coating. For ease of transaction we prefer that you dis-assemble your part to the best of your ability prior to shipping. If that is not something you are comfortable with, we will gladly assist.
Coating Prices for Gold, Carbon or Rose (add 50% for TiB2/Silver):
Barrels under 7" - $50
Slides - $100-120 depending on length
Bolt Action Bolt and Handle - $75
AR15 BCG - Bolt & Carrier - $100, Just Bolt - $50, Just Carrier - $75
10/22 Bolt - Radius, polish and coat - $50
Revolver Cylinders - $70
Shipping - $8 regardless of order size. Tracking included.
In addition to Titanium Nitride coating, MG Precision Arms LTD also offers the following services (please contact us for the prices for these services):
-Barrel Re-Crowning or Target Crowning
-Barrel Threading
-Custom Muzzle Brakes
-Slide Milling
-Sight Removal and Installation
-Barrel or Part Polishing
-Bolt Action Bolt Handle Install
-Custom Machined Bolt Handles
-10/22 Bolt Radiusing and Refinishing
-Slide Machining
-Jeweling
-Sight Removal and Installation
-Dovetail Cuts
-Hard Anodizing
-Media Blasting
-We are also awaiting our 01/07 licenses and look forward to offering the manufacturing of suppressors and other registered items in the near future.
If you have some custom work you would like done and do not see it on the list, please do not hesitate to contact us.
Also, take a minute to like our Facebook page and get a chance to win some free services!
Thank you for taking the time to read about us and we look forward to assisting you with your firearm needs.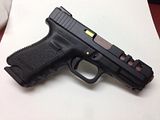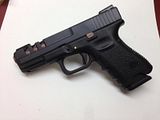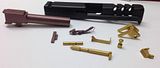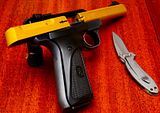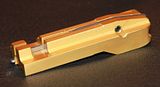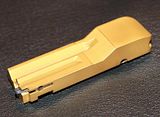 SLIDESHOW:
http://s30.photobucket.com/user/mgpreci ... slideshow/
Contact Information:
Email:
MGPrecisionArms@gmail.com
Facebook:
https://www.facebook.com/pages/MG-Preci ... 9336170645