Apparently these are starting to show up in the wild. Essentially picture a takedown 10/22, scaled up a bit, and taking both Ruger SR mags and Glock mags.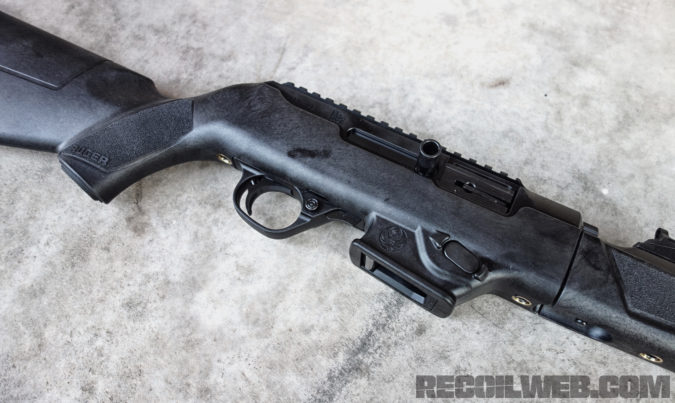 The magwell install between the action and stock, and apparently only take a few moments to change. Length of pull is adjustable by adding or removing spacers at the butt.
So far the aftermarket has figured out that 10/22 trigger components will work.
Stumbled across these guys - looks like there's some positive parts to check out. One thing I noted is that they have an oversized mag release that will release with a hit of the palm, and also one that will release with the trigger finger. The magwell looks interesting too.
Palm mag change
https://m.youtube.com/watch?v=uiYdxM8wICs
Trigger finger mag release/magwell/oversized charging handle
https://pistol-forum.com/attachment.php ... 1524075538
https://taccom3g.com/product-tag/ruger-pc-carbine/
Website seems to have some issues right now, but an image search pulls up some cool goodies. In the meantime, this cached result should give a good idea of what's out there:
http://webcache.googleusercontent.com/search?q=cache:https://taccom3g.com/product-category/9mm-pcc-components-and-accessories/ruger-pccarbine/
——————-
Jeff Quinn's review:
http://www.gunblast.com/Ruger-PCCarbine.htm
Official product page:
https://ruger.com/products/pcCarbine/models.html
I'm picturing this with 10 round glock mags, a G26, in a sneakybag would make for great interstate travel, especially through ban-states. Combine with a takedown 10/22 and you've got a wide range of things covered in one bag that doesn't scream 'gun'.